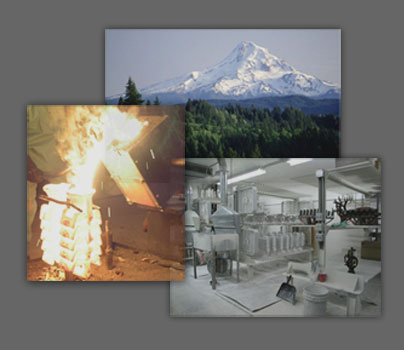 About Us
Calcagno Foundry is a family-owned and operated company with two locations in Boring, Oregon. The community of Boring is within easy driving distance of Portland.
Begun in 1984 by James Calcagno, the foundry originally specialized in industrial sand casting. Over the years, the company has branched into other casting services, including fine arts castings and lost wax precision castings, as well as auxillary services such as tooling, finishing and patination processes.
The unique combination of a smaller company and decades of experience allows Calcagno Foundry to offer our customers professional-grade products, with a personal touch.